Affiliate Program
Affiliate Program
Support your sales with an Affiliate Program
An Affiliate Program is a perfect tool for supporting sales in your company. Ask your satisfied customers for referrals, offer them discounts for future purchases in return for successful referral enrollment, and enjoy the benefits.
---
Its benefits
There are many reasons why Affiliate Programs are an effective way to promote your company and its products/services, including: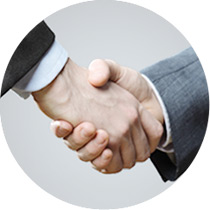 High ROI – easy to deploy and the potential to quickly generate substantial value
Ability to leverage an existing customer base
Apart from gaining new customers, the potential also to increase the loyalty of your existing ones
Many experts promote products and services through affiliate programs on a daily basis
What products/services?
Affiliate Programs can be used to support the sales of virtually any product or service that can be sold via the Web.
Their mode of operation and promotion tools are universal, something reflected in their great and constantly growing popularity.
BENEFITS OF COOPERATION WITH INSEE:
A one-stop shop for all the services you need – through end-to-end support when launching a new project
Flexibility and peace of mind – through stable and tested software, customizable to accommodate different needs and assumptions
Great growth potential, thanks to a team experienced in international projects of varied scales
Credibility in the eyes of affiliates, through industry specialization and broad expertise demonstrated by its wide-ranging deployment portfolio
Maximum returns and elevating the organization to the next level, via sound use of the money invested in the business
More effective recruitment, thanks to state-of -the -art solutions contributing to an innovative image of your company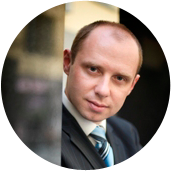 "I can recommend InSee as a professional deployment partner for IT systems supporting affiliate programs that ensure constant cooperation and development of your affiliates."
Adam Powiertowski - President of the Management Board Euro-Tax.pl S.A.
Products / Services recommended for Affiliate Programs: