Agent Network
Agent Network
Learn about the perfect model for selling services
Agent network sales is best adapted to providing services. This model is most widely used in the insurance market, but can also be used for selling various types of investments.
---
Its benefits

Sales through an Agent Network is based on a structure of properly trained consultants (or "agents") tasked with documenting agreements and recruiting new people, often by inviting them to informational training sessions.
An Agent Network is a business model providing many possibilities in terms of high sales commissions, something that has long been a magnet for many sales representatives.
What products/services?
Agent Networks are most often used to sell:
Insurance (e.g., AXA, Scandia, Generali)
Financial investments
Investments in precious metals
Indemnities
BENEFITS OF COOPERATION WITH INSEE:
A one-stop shop for all the services you need – through end-to-end support when launching a new project
Flexibility and peace of mind – through stable and tested software, customizable to accommodate different needs and assumptions
Great growth potential, thanks to a team experienced in international projects of varied scales
Credibility in the eyes of affiliates, through industry specialization and broad expertise demonstrated by its wide-ranging deployment portfolio
Maximum returns and elevating the organization to the next level, via sound use of the money invested in the business
More effective recruitment, thanks to state-of -the -art solutions contributing to an innovative image of your company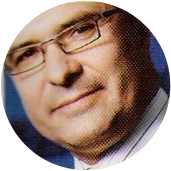 "I can safely recommend InSee. I am very pleased with my cooperation with them, as they have shown much professionalism and reliability."
Dariusz Bury - President of the Management Board Krajowe Centrum Złota Sp. z o.o.
Products / Services recommended for Agent Networks: